Explore the Differences Between Our Top Matchas
Ippodo produces many matcha blends, each with its own distinct character. It can be confusing to sort through the options, so this brief feature will showcase the differences between the matcha in one portion of the lineup: the rich category, at the top of the selection.
Here is where you will find the rarest, most delectable blends that Ippodo produces.
What makes the matchas at the top so special?
Simply put, all high-class Ippodo matchas have full depth and a sustained, beautiful aftertaste. Their tastes feature the most sweetness and umami in our collection, with the least astringency and bitterness. Finally, their fragrances are lively and bright, and they all have a vibrant blue-green color.
These are the matchas you will want to reach for as a special treat, either once-in-a-while, or as an everyday indulgence.
Comparing Ippodo's top four matcha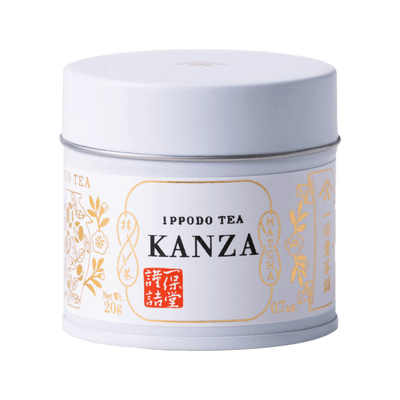 Kanza
Lushness, unwavering umami, and a silky mouthfeel.
The Kanza blend is Ippodo's absolute highest-ranking matcha (placing above Premium Select Matcha) and is available throughout the year. We developed this blend to be the most luscious matcha in our lineup.
Its taste is full of unwavering, fresh umami, and its character feels silky. It's the most invigorating matcha we have to offer, a treat to enjoy purposefully.
View Kanza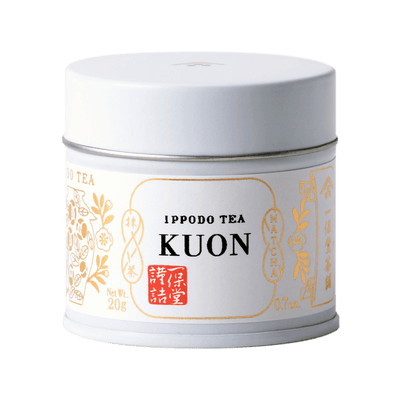 Kuon
Elegance, lively structure, and a standout fragrance.
The Kuon blend is next after Kanza in the Ippodo regular matcha lineup. It was developed initially as an exclusive offering at Ippodo New York.
Kuon's character is elegant; it feels lively and crisp among other high-ranking blends. All the same, its finish is long and splendid. Its sweet and bright fragrance is a highlight in every session.
View Kuon
Ummon
Elegance, lively structure, and a standout fragrance.
The Ummon blend has been available at Ippodo for decades, and in Japan, it is the highest-ranking matcha we regularly offer.
For Ippodo fans, it's a classic. Alongside its high-class umami and depth, its robust, punchy character leaves a strong impression. Compared to the other top matchas, its taste is less round and its finish is just a little shorter.
View Ummon
Next, read about Koicha, the most decadent way to enjoy a high class matcha.