SEASONAL COLLECTION
Happy Holidays
From Ippodo Tea
Winter Gifts Collection 2023
This is the season for serving sencha with generously glazed cookies; for bringing out the lush iced gyokuros alongside cheese platters at happy hour; for matcha bowls and cakes and puddings.
Give someone close the joy of comforting, cozy Japanese teas with one of the gifts below. Or, choose a set as a treat for yourself, and take a moment to slow down and relax during the busy holiday season.
Gift Sets
Ippodo's recommended sets of tea to give to someone special. Each is packaged in a gift box.
Kyoto Favorites Set
Two winter classics beloved by Kyoto-ites for generations. Fragrant teas that pair with everything.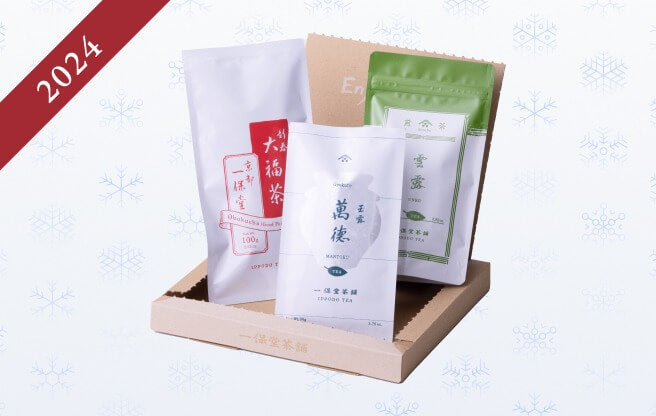 Beginner Set
Three accessible teas with light tastes and brisk aromas. Recommended for the friend you want to get hooked on Japanese tea.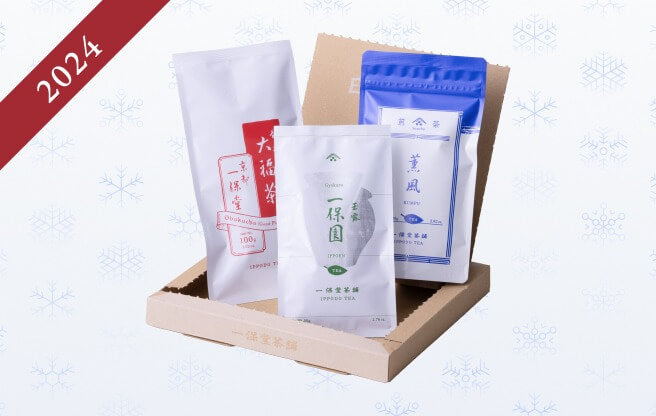 Aficionado Set
Satisfying teas for fans of complex, rich flavors. Recommended for the tea drinker in your life.
Blender's Choice
Bundled items at a special price, selected by Ippodo's blending team. Enjoy the variety these four themes bring to your holiday traditions.
Green Tea Gifts
Featuring fragrant green teas and Japan-made teapots for brewing.
Matcha Gifts
A selection of our most-recommended, most-gifted matchas and utensils.