Gyokuro
Gyokuro is a green tea that has an abundance of hearty-sweet umami flavor. With a dew-like aroma, less astringency, and a thick character, this shade-cultivated tea is one for slowly sipping and savoring.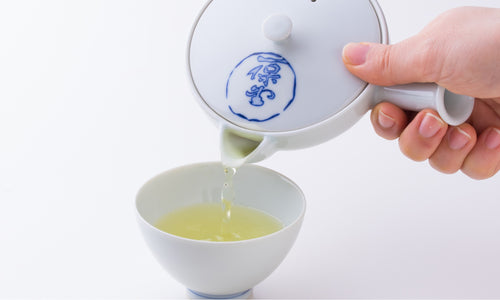 Our standard recipe for brewing loose-leaf gyokuro. Brew a cup when you feel you need a change of pace.
Hot brewing is a quick and easy way to get delicious tea. This recipe makes for a more refreshing and exhilarating experience.
When you want a cooling drink with a refined flavor, being able to prepare cold tea immediately is highly convenient.