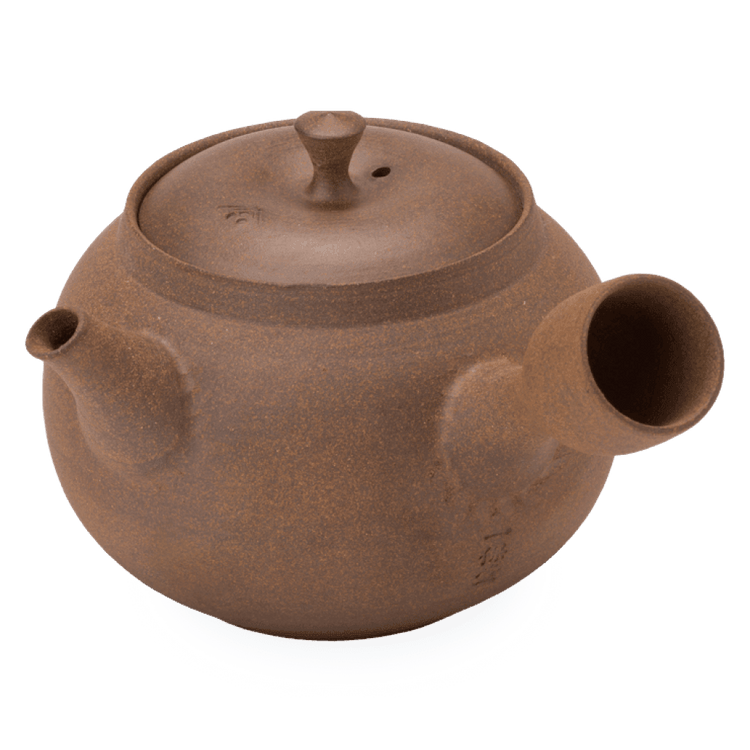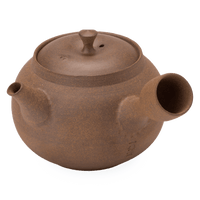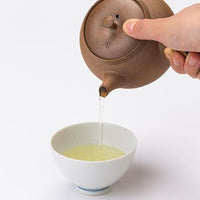 Yakishime Kyusu (Banko-yaki) - 8oz
We don't have an expected restocking date. This item may not arrive in time for the holidays.
Enter your email address below to be notified when we have this item in stock:
You will receive an email as soon as Yakishime Kyusu (Banko-yaki) - 8oz is back in stock.
An original, completely handmade kyusu with an elegant texture and a functional design.
Material
Ceramic

Fragile item, please handle carefully!
Origin
Mie Prefecture. Japan (Banko-yaki)
We worked closely with an artisan in Mie Prefecture to design this kyusu to fine specification. Made entirely by hand, each of these kyusu is one-of-a-kind—a companion to be cared for and treasured over a lifetime of tea drinking.
With a pleasing round shape and textured surface, the design of this teapot is a joy at every session. A tight-fitting lid allows tea to pour quickly without leaking. The spout directs the flow into a quick, smooth arc. And, the interior is finished with white glaze, showcasing the tea leaves inside the pot.
Unglazed and made from red clay, this teapot is fired to have a coarse outer texture. Over time, the surface will begin to smooth, gaining a feel and appearance that is unique to your touch.
Artisans working in the centuries-old Banko-yaki tradition are known for their kyusu, and the clay in the region is appropriately sturdy and retains heat well. The Banko-yaki artisan who handcrafts our original Yakishime Kyusu works consistently with a beautiful touch.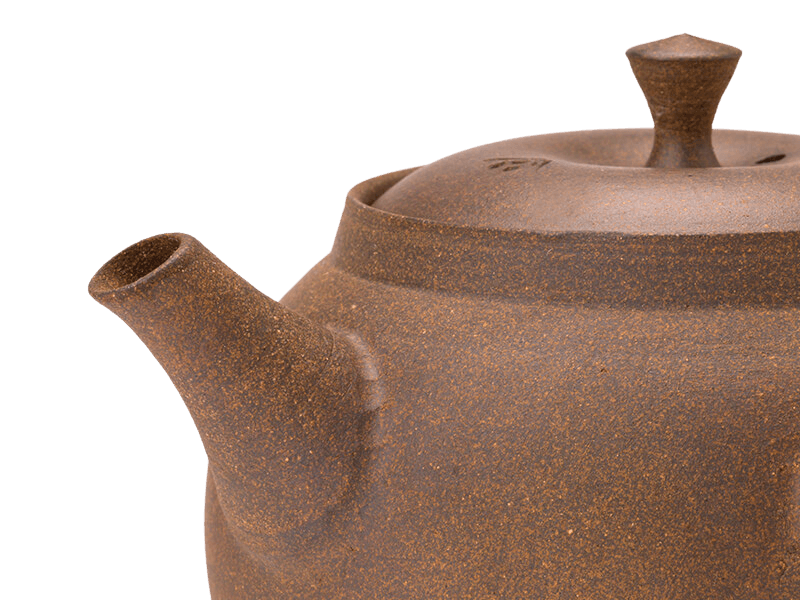 Tight fitting lid doesn't leak even with fast pouring.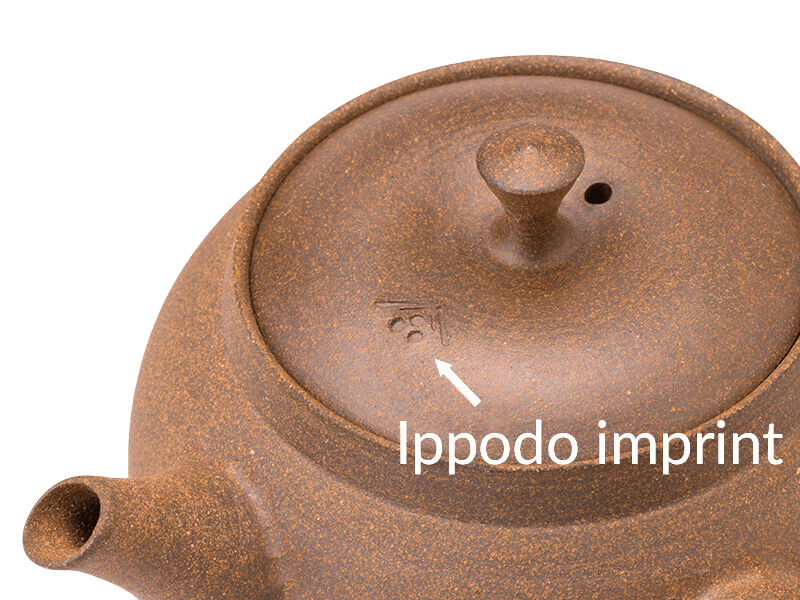 Marked with the Ippodo seal.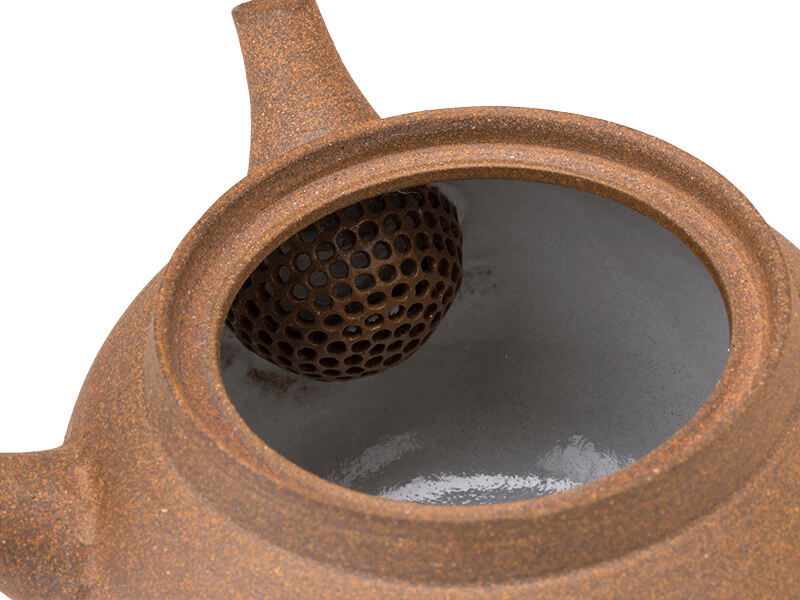 Precise clay strainer pours fast and lets few leaves through.
Easily inspect tea leaves in between infusions.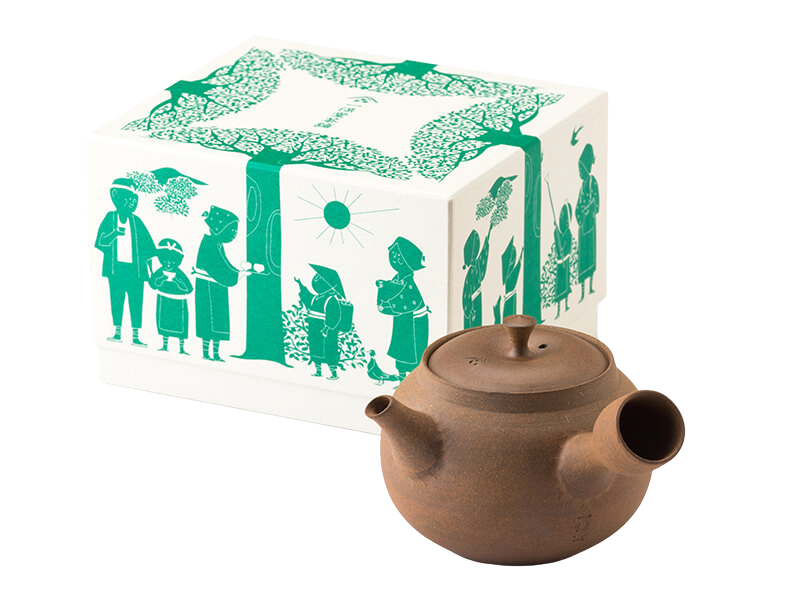 Packaged in an illustrated gift box.
Completely handmade, one-by-one.

Recommended for sencha, gyokuro, and bancha alike.
Instructions
Customer Reviews
5.0 out of 5 based on 4 reviews
---
Authentic
Could not be happier with the look and feel of this pot
---
Package
Your package took too long to get here... am afraid to order again as I am not home most of the time... your selection of teas is too limited. But I am happy to receive the two teapots ! I have also been to your shops in both Tokyo and Kyoto. Thank you.
---
Good customer service
Item was delayed because of pandemic, wrote some message in the chat box to check order status, the customer service response quickly and nicely, and I have received my order after they have it in stock again.
---
Show more