Shincha Drip Tea Bag - 6 Bags
Easily enjoy the fresh fragrance of Shincha with these unique pour over style teabags. Perfect for a single mug at the office or home.
Shelf life
Consume quickly

The best before date is 180 days from when it is freshly packaged in Japan. For the best experience, consume within around one month of opening.
Serving size
1 teabag per cup (5 fl oz.)
Net weight
0.8 oz (0.07 oz per bag)
Each spring, as the weather starts to warm, the tea fields in the mountains south of Kyoto begin to awaken. The tea plants that huddled up, storing their energy and nutrients over the cold, long winter, begin to put out tiny green buds. Over the course of around a month these buds grow, reaching up and up for the wide blue sky. When the time is right, tea farmers harvest the spry new leaves.
At Ippodo, we select from these fresh new sencha harvests to blend and produce our Shincha tea each year.
Ippodo Shincha is a sencha green tea with a uniquely fresh, bright, and energetic character. This limited release is only available for a short time in early summer.
Shincha 2023 is a wonderfully rich and complex tea that will surely satisfy longtime fans. It's a classic Shincha that leaves a strong impression, and it makes for a good introduction for those trying this tea the first time. Since its release a few weeks ago, we've enjoyed how well-balanced it is, with thick umami and natural sweetness paired with fresh astringency.
This year we introduced Shincha in these unique pour over style teabags for the first time. Use this teabag when you want to enjoy a fragrant mug of the new harvest of sencha, with little to cleanup afterwards.
Inside, we've filled the sachets with the same loose-leaf Shincha so that they produce a rich, aromatic brew authentic to this year's character.
To prepare, tear the bag at the perforations, place inside your mug, and slowly pour hot water over the leaves inside.
Individually packaged for easy use at home, the office, or on a business trip.
1. Prepare the teabag
Tear along "open" line.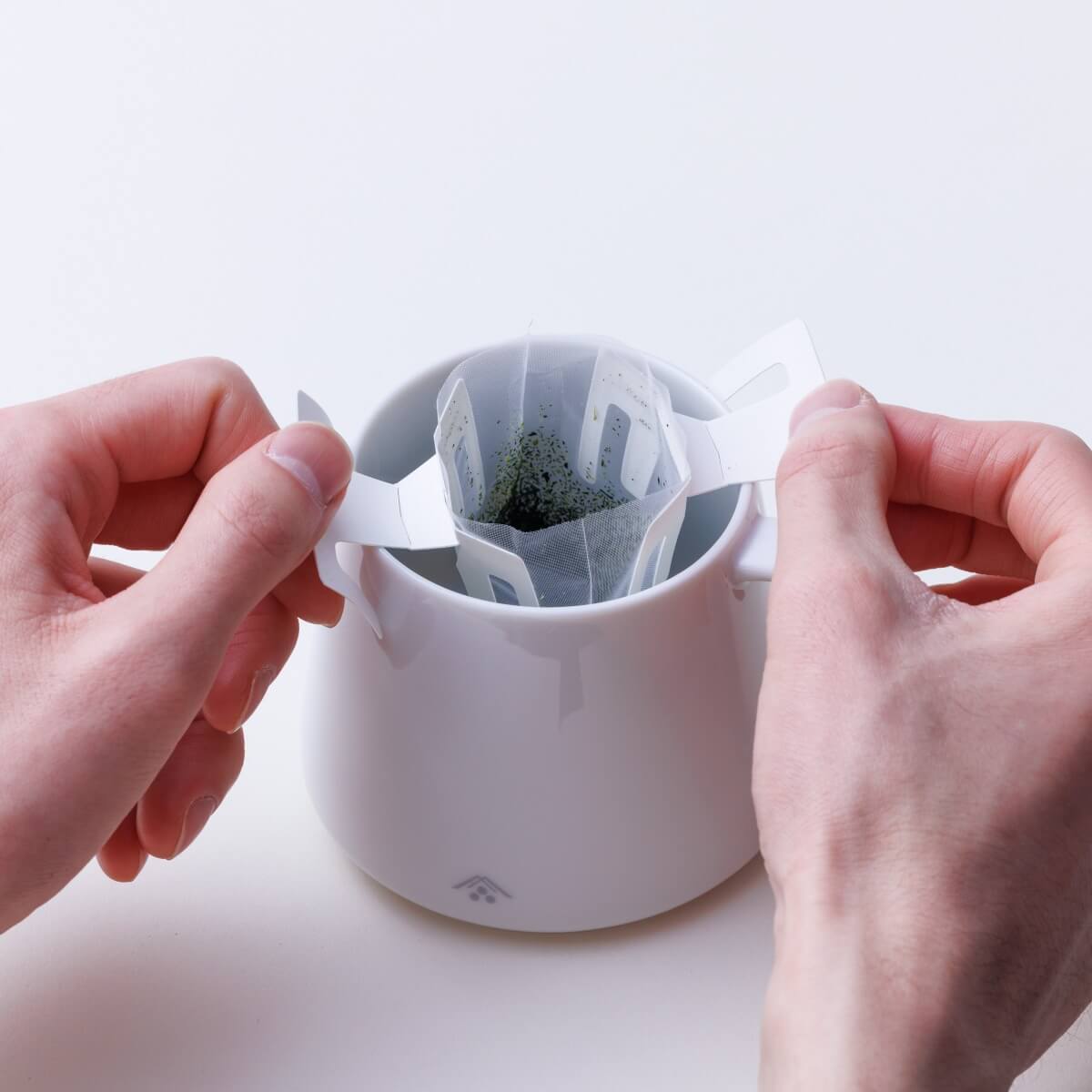 2. Place hooks on mug
3. Add hot water
Slowly pour 150 mL (6 oz) boiling water.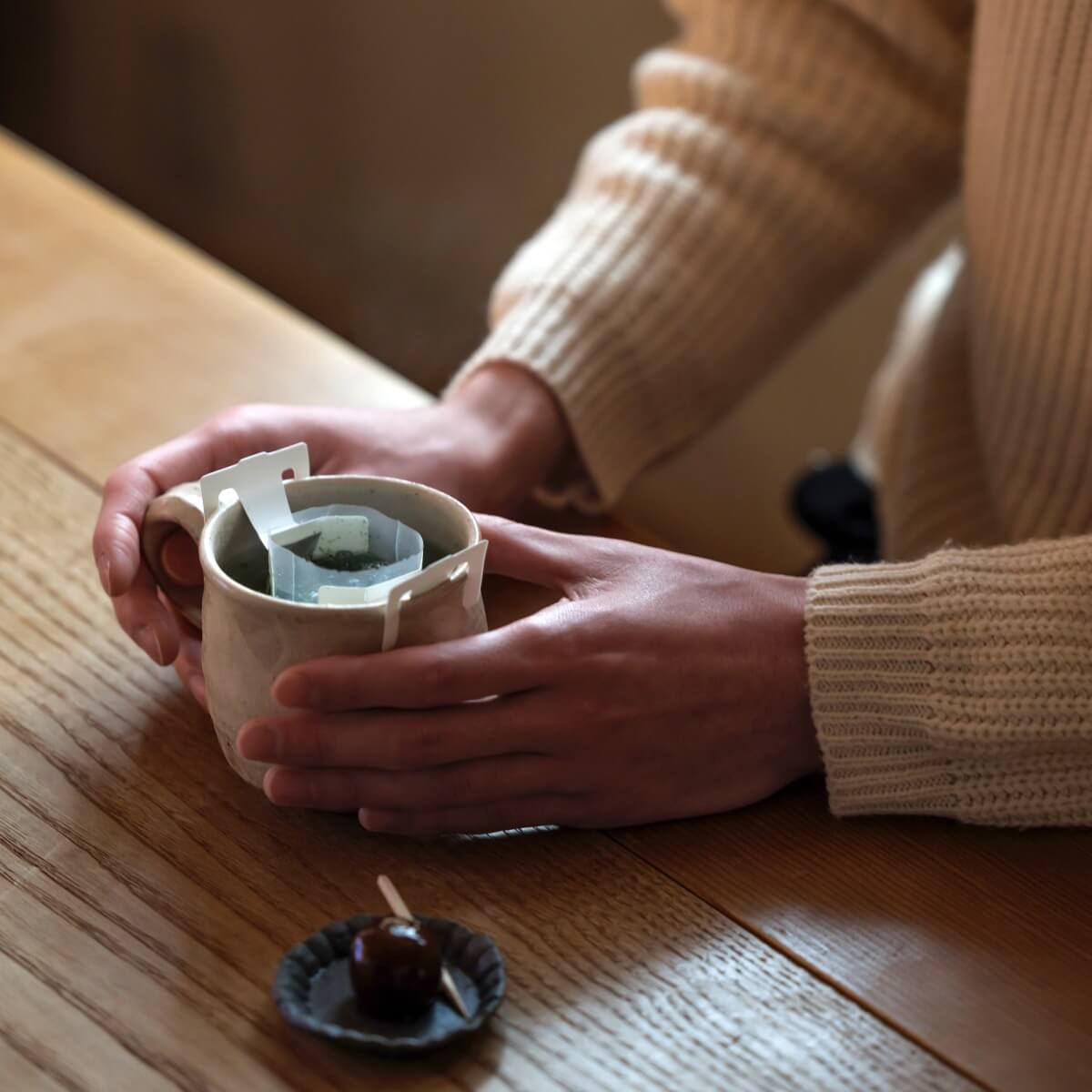 4. Brew
Let steep for around 1 min. total. Remove the teabag and enjoy!
Ways to Prepare