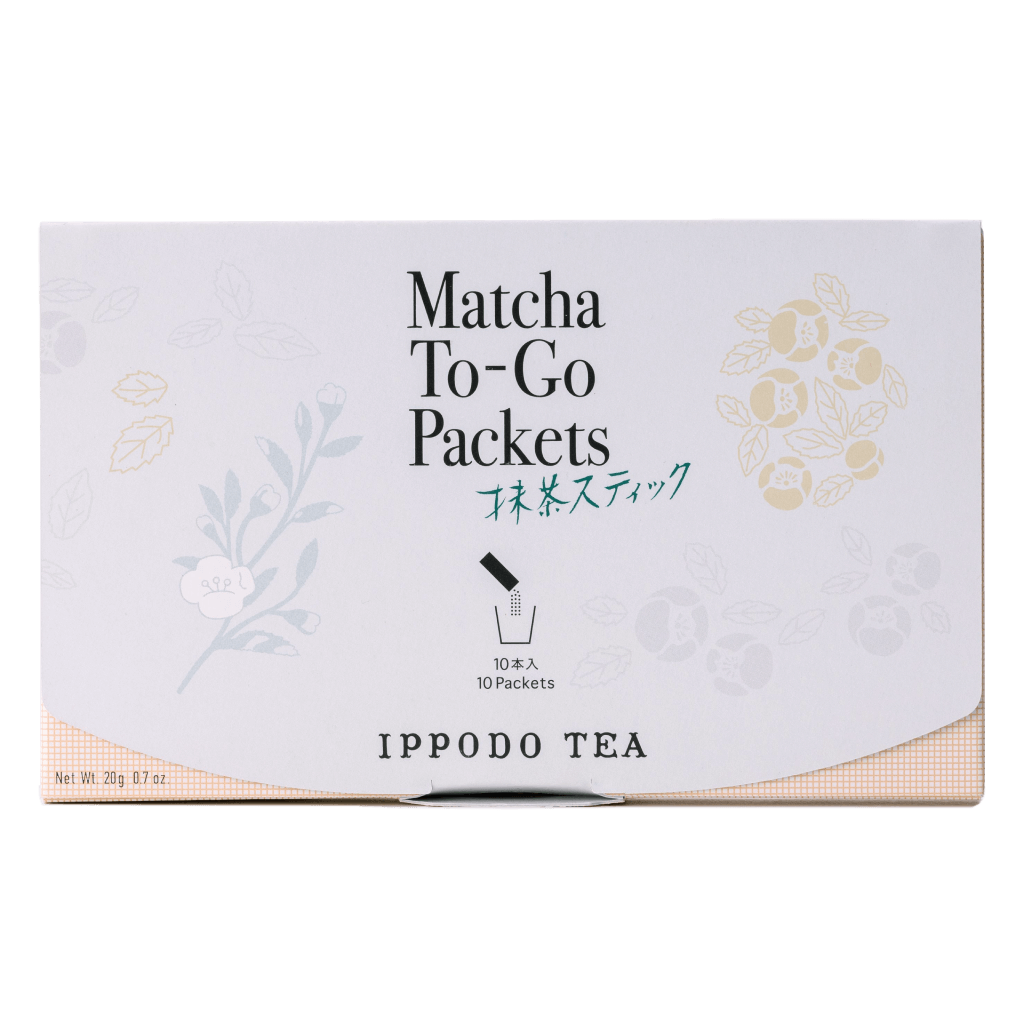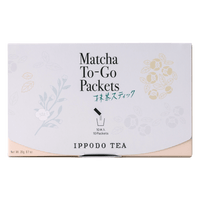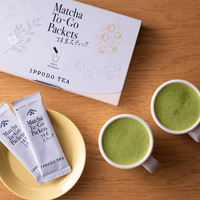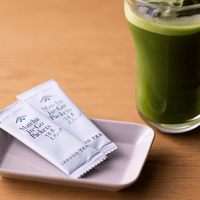 Matcha To-Go Packets - 10 x 2g
Filled with pure, authentic matcha, these packets make preparing matcha simple, wherever and whenever.
Shelf life
Consume quickly

The best before date is 180 days from when it is freshly packaged in Japan. For the best experience, consume within around one month of opening.
Serving size
2 g (1 packet)
Net weight
0.7 oz (0.07 oz per packet)
These convenient single serving matcha packets are an easy way to enjoy delicious, authentic Ippodo matcha on-the-go.
We selected a matcha for these packets that has a medium-rich character, balanced umami and astringency, and a bright aroma. Enjoy this versatile matcha shaken with ice water, or whisked in a bowl or mug. In a matcha latte, this matcha's balance of sweetness and light astringency parallels our popular medium blends.
When making matcha in a bottle or we recommend using cold water, since keeping hot matcha sealed in a bottle will spoil its flavor quickly.
Since this authentic matcha powder is not an instant beverage, settling will occur after it is mixed. When drinking it from a bottle, give it a shake before you take a sip.
Ways to Prepare
Customer Reviews
5.0 out of 5 based on 12 reviews
---
Great experience
The only place I order matcha from! I had issues with my shipping and they were prompt to help me .
---
Perfect for travel!
High quality matcha on the go. What else can you ask for?! So happy Ippodo sells these!!
---
Pure Joy
So fresh and delicious! The easiest way to make the absolute best matcha on the go!!
---
Tasty and convenient
The tea tastes really good and is so convenient for being on the go. Plus the attractive packaging makes this a great gift!
---
Delicious
I love the individual matcha packets for the convenience and taste! I have already consumed half of the packets and only had them for a week. I would definitely purchase them again! They dissolve easily in cold or hot liquid.
---
Convenient and Quality
I was pleased to see how convenient it was to take a packet with me to work and enjoy the matcha drink at work. The taste is mild and it picks me up in the morning. Furthermore, the packet readily dissolves in hot water and allows me to have matcha at my desk without considerable effort as I had to do with the loose powder.
---
A travel essential!
Excellent tasting matcha! So easy to take on a trip and add to a bottle of water. Shake and you're ready to go. I start each day with matcha, and it is not always available when traveling. So convenient for us matcha lovers!
---
Nice
Very nice flavor. The packets are ideal for my morning quick drink before work. Thank you
---
Very convenient and great quality
I love Ippodo's matcha. I honestly think it's the best available. Having it in convenient to go packets makes it a lot easier to enjoy even when you're not home.
---
Great matcha
The matcha has a beautiful vibrant color and smells so good. I prefer to mix it with oatmilk or half and half and it tastes super delicious. I will re-order soon.
Show more