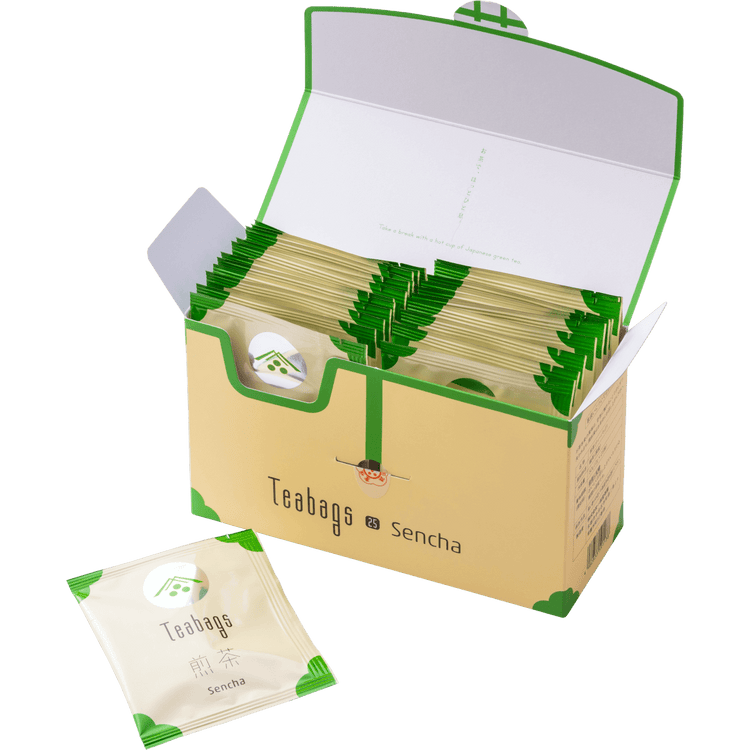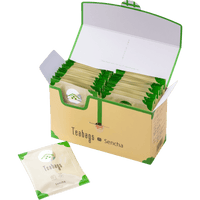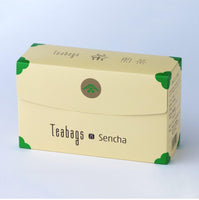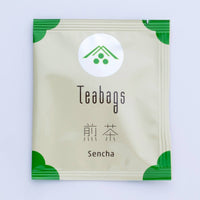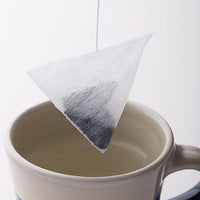 Sencha Teabags - 25 Bags
We don't have an expected restocking date. This item may not arrive in time for the holidays.
Enter your email address below to be notified when we have this item in stock:
You will receive an email as soon as Sencha Teabags - 25 Bags is back in stock.
Produced from sencha buds and flakes, this single-serving teabag has an authentic character, with light umami and astringency.
Shelf life
Consume quickly

The best before date is 150 days from when it is freshly packaged in Japan. For the best experience, consume within around one month of opening.
Serving size
1 teabag per cup (5 fl oz.)
Net weight
0.8 oz (0.07 oz per bag)
These teabags brew a light-body green tea with crispness and slight umami sweetness. Made from sencha mecha (shoots and buds) and konacha (flakes), this tea is packaged in a wide pyramid-shape sachet. Choose this teabag for a simple and authentic daily cup of sencha.
The most popular tea variety in Japan, sencha brews a harmonious balance of umami, sweetness, bitterness, and astringency, with a bright fragrance like a sunny field. Enjoy sencha in the morning or afternoon, at mealtime or teatime. This classic green tea fits any occasion.
Ways to Prepare
Add one sencha teabag to a cup, pour on less-than-boiling temperature water, and wait for 1.5 minutes.
Move the teabag around in the cup until the tea has reached the desired strength, and you're done.

Customer Reviews
4.94 out of 5 based on 17 reviews
---
Authentic and delicious Japanese tea!
I tried Sencha tea in the cafe at Morgan Library and Museum while visiting NYC and loved it! I was happy to find it so easily online. It's a flavorful yet mild tea that I enjoy every afternoon. Ippodo is a beautifully packaged brand and authentically made in Japan. I'm going to gift one of my packages to a friend who had a wonderful trip to Japan last year!
---
Takes me back to Kyoto
While in Kyoto last Spring, I was able to visit the main Ippodo tea store on two occasions. What a wonderful place to immerse myself in all things Japanese green tea. Upon returning to the US I was delighted to find Ippodo tea online and ordered my two favorite teas - Sencha and Hojicha. I have now ordered both twice with excellent delivery and I enjoy a cup of each every day.
---
green tea!
The green tea is delicious. I would order again
---
Sencha Teabags Are a Convenient Alternative to Loose-Leaf Sencha
I liked this as a convenient alternative to the loose-leaf Sencha tea. Although I prefer the loose-leaf as far as taste goes, this is better than adequate when I don't feel like cleaning up too many dishes.
---
Show more