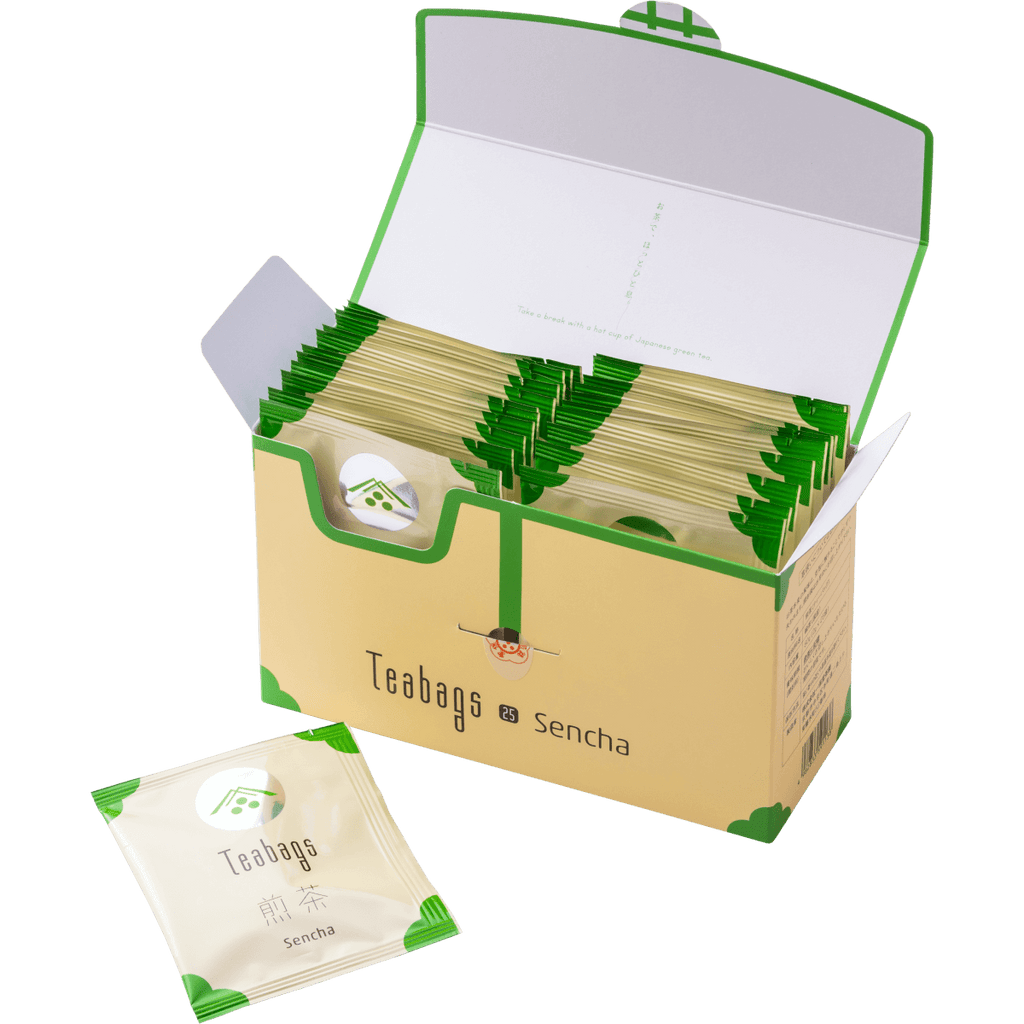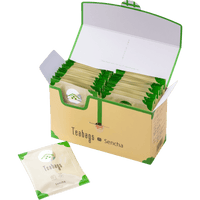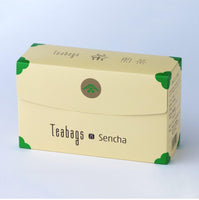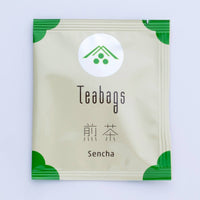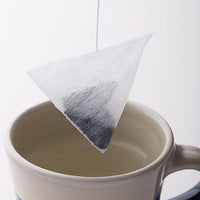 Sencha Teabags - 25 Bags
We don't have an expected restock date yet.
Enter your email address below to be notified when we have this item in stock:
You will receive an email as soon as Sencha Teabags - 25 Bags is back in stock.
Produced from sencha buds and flakes, this single-serving teabag has an authentic character, with light umami and astringency.
Shelf life
Consume quickly

The best before date is 150 days from when it is freshly packaged in Japan. For the best experience, consume within around one month of opening.
Serving size
1 teabag per cup (5 fl oz.)
Net weight
0.8 oz (0.07 oz per bag)
These teabags brew a light-body green tea with crispness and slight umami sweetness. Made from sencha mecha (shoots and buds) and konacha (flakes), this tea is packaged in a wide pyramid-shape sachet. Choose this teabag for a simple and authentic daily cup of sencha.
The most popular tea variety in Japan, sencha brews a harmonious balance of umami, sweetness, bitterness, and astringency, with a bright fragrance like a sunny field. Enjoy sencha in the morning or afternoon, at mealtime or teatime. This classic green tea fits any occasion.
Ways to Prepare
Add one sencha teabag to a cup, pour on less-than-boiling temperature water, and wait for 1.5 minutes.
Move the teabag around in the cup until the tea has reached the desired strength, and you're done.