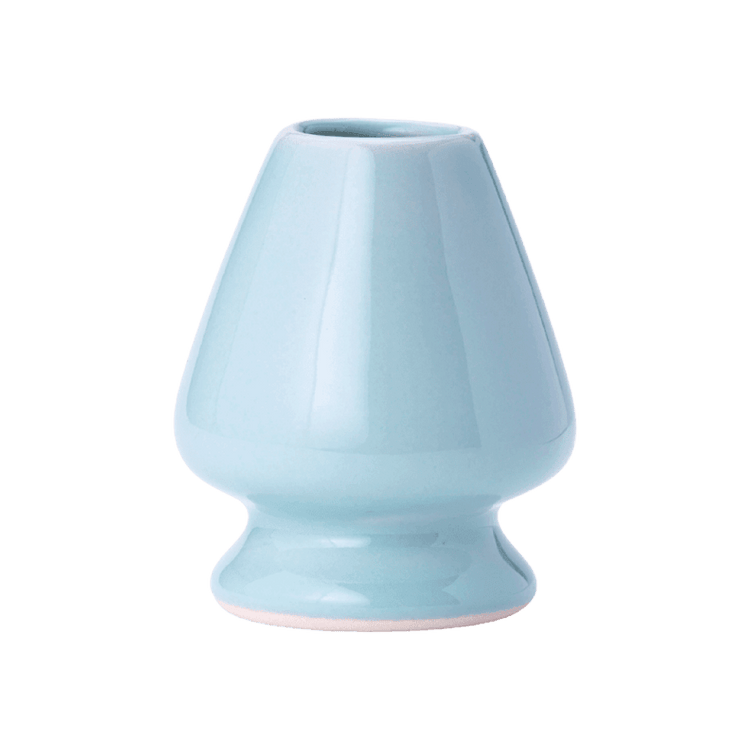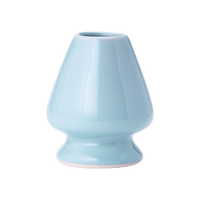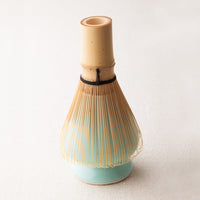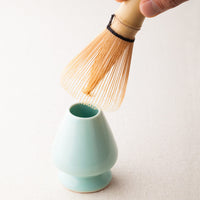 Whisk Stand (Chasen-tate)
This ceramic whisk holder (chasen-tate) is sturdy and light. After rinsing, protect and store your chasen by placing it in this holder, with the tips facing down. This allows your chasen to dry nicely in between matcha sessions.
Material
Ceramic

Fragile item, please handle carefully!
Instructions
Customer Reviews
4.91 out of 5 based on 22 reviews
---
Beautiful & functional! A far better option for storing our chasen then keeping them in the original plastic tubes they came in.
---
Must-have accessory for your chasen (whisk)
I made the mistake of putting my chasen in the box to dry a couple of years ago, resulting in mold! Don't make the same mistake I did. This stand drys the chasen very quickly and the blue is the most gorgeous shade.
---
Great tea whisk stand!
This tea whisk stand works perfect for the whisk we recently purchased. My daughter loves making matcha lattes and uses the whisk stand so that her whisk can dry properly and also maintain its shape.
---
Whisk stand
Beautifully made , worth the price
---
Whisk Stand
This is a practical stand for my bamboo whisk that I love using to keep the whisk tines in their proper shape. Coincidentally, it matches my beautiful, hand made tea mixing bowl beautifully.
---
I didn't think I need one of these but it really helps maintain the correct shape for better whisking! Works very well and the chasen dries nicely.
---
Whisk stand
Fits perfectly and is a pretty color
---
---
Perfect stand for the whisk , keeps it dry
---
Must have
Thing little stand is so cute and much needed
Show more