Matcha Tea Bowl - Dark
Matcha is most often made in a tea bowl called a chawan. To enjoy, sip the freshly whisked tea directly from the chawan while holding it gently in both hands.
Material
Ceramic

Fragile item, please handle carefully!
Capacity
When full: 12 oz (360 mL)
When whisking: 4 oz (120 mL)
Origin
Gifu Prefecture. Japan (Mino-yaki)
All Ippodo chawan are made exclusively for us by artisans in Japan, to our design specifications. We work with these artisans to develop wide and deep chawan, to make the wide motion of whisking matcha easier, whether you are making regular usucha matcha, or koicha thick matcha. Our bowls are also light, and feel satisfying to hold in your hands.
Gifu is a landlocked prefecture in the mountains in the central region of the main Japanese island. This prefecture is home to one of the most famous and storied traditions of pottery in all of Japan. Mino-yaki encompasses several distinct styles, each highly valued by the tea ceremony for centuries. The artisans producing our tea bowls in this region craft the clay for their works themselves by hand, from soil in the area.
This tea bowl has an elegant tapered profile, with a little lip that makes the matcha feel smooth when drinking. Its dark glaze makes every bowl of matcha look radiant.
Once you finish drinking your matcha, take a closer look at the glaze. This smooth glaze gives a glass-like surface to the bowl. Its mesmerizing dark color is spotted with gold-brown flecks, which also produce a few microscopic bumps of texture on the rim.
Depending on its placement in the kiln during the firing process, its color will appear between onyx and black-brown. The result is that each of these chawan is a unique, one-of-a-kind creation. It takes a little more effort for the artisan to create this glaze, specially made for this original chawan, but we think the result is stunning.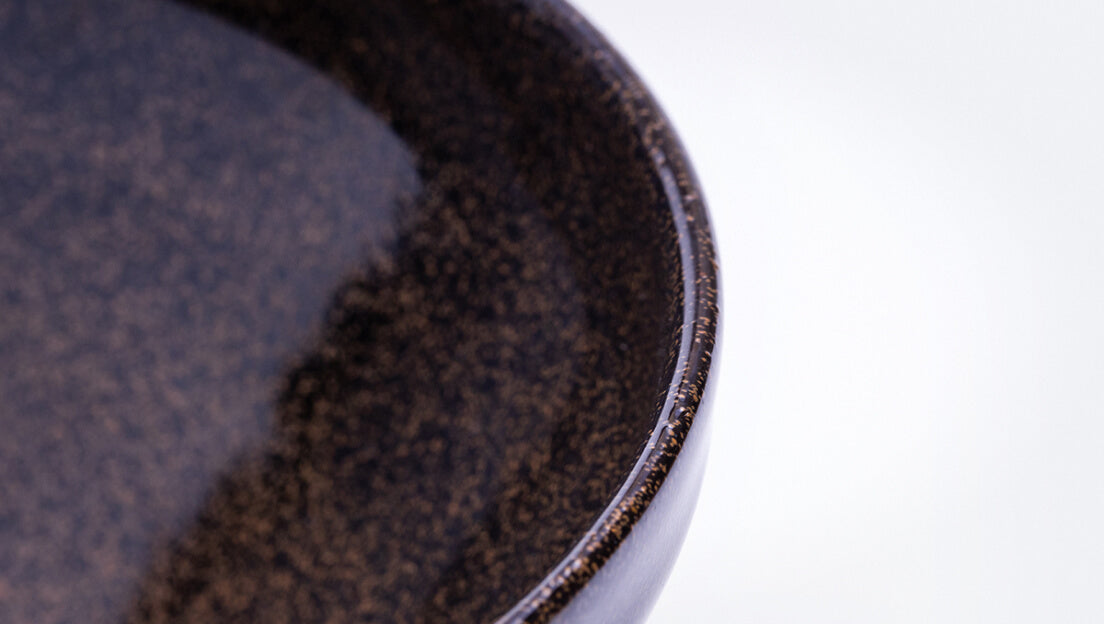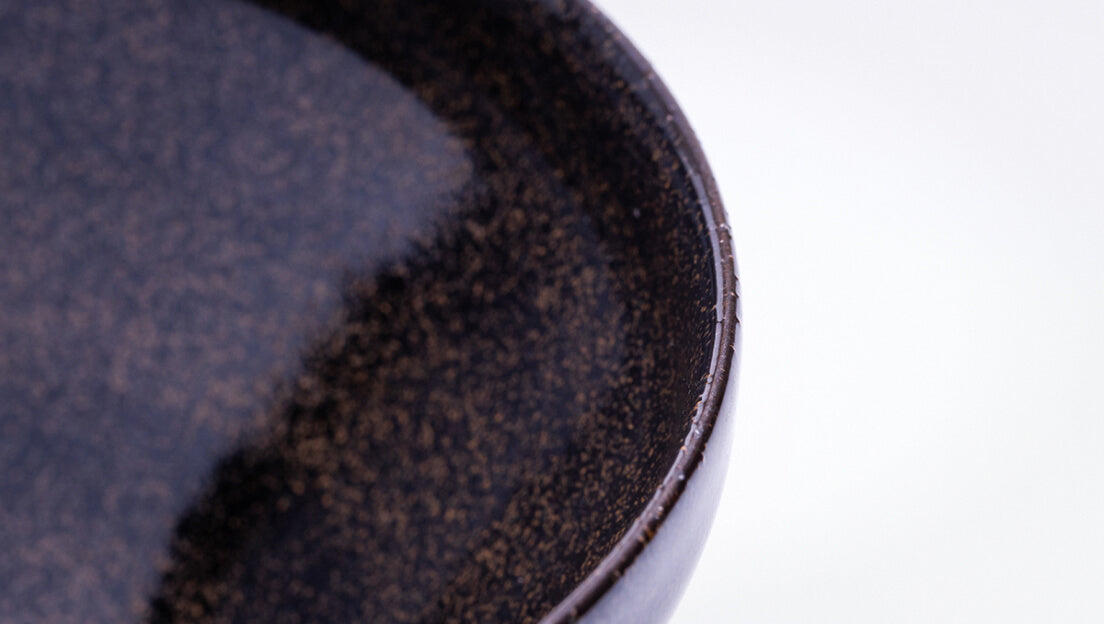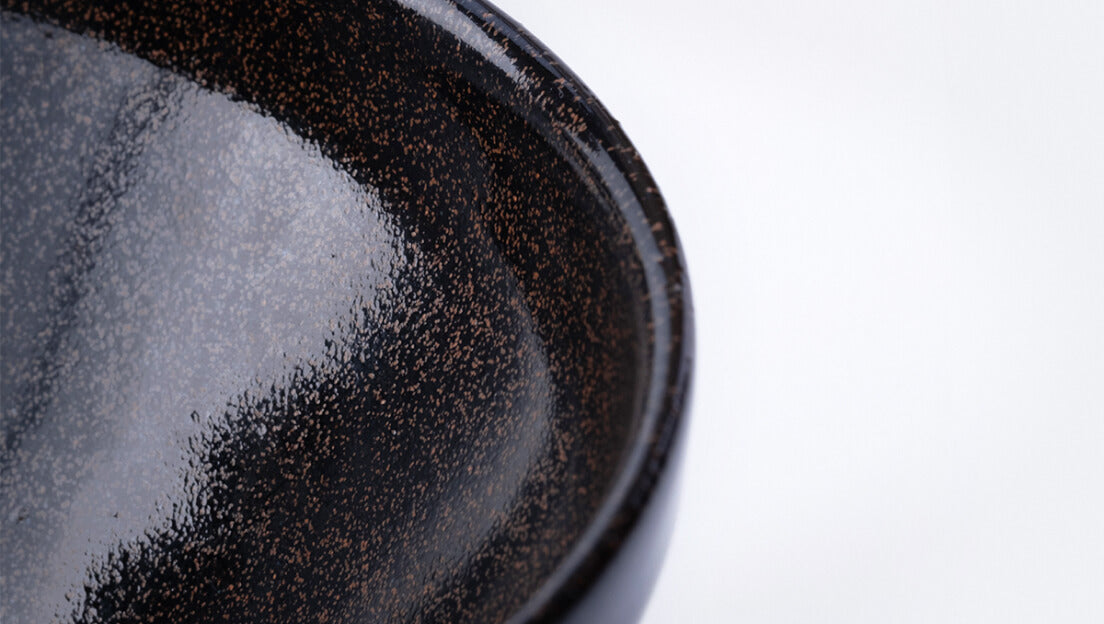 Note: The color of each bowl varies between onyx and black-brown, and there are a few tiny bumps in places on the rim. These unique characteristics are a result of how these one-of-a-kind creations each react to the firing process.
Instructions
Customer Reviews
5.0 out of 5 based on 6 reviews
---
---
Happy i got this
This is a great bowl! Its glaze has a bit of texture and complexity that gives it a good deal of depth, but not too much to feel overly rustic. The speckling is neat and provides enough going on to look both simple and complex. The walls are not too thick & the way the lip straightens out is great and make it enjoyable to drink from. It's not too heavy, yet it's not too light. The shape of the bowl is great, too. Taking photos doesn't do it justice, it looks way too wide and flat in side profile pictures, yet in person, this is not as extreme. All in all it's a great bowl for any season, any time, any day. I recommend this.
---
This is my 12 year olds favorite. He said,"it is cool to the touch but so cozy to drink with."
---
Beautiful
Lovely matcha bowl, much prettier irl than photo. The finish has dimensionality you can't see in a pic.
---
Lovely little bowl
The bowl is just the perfect size for my daily matcha. It can easily be held with one hand. There are streaks of copper coloring on the inside glaze. The texture is smooth, except for the rim which has small (but still soft) bumps that you don't notice at all when you're drinking, but you can feel when you rub your fingers on it. Pictured is the cup itself, but the colors might be impacted by my lighting, but it's pretty accurate.
---
Show more