Get to Know Gyokuro
There's a time for cold beer and a time to bust out the Champagne. Tea is the same way. If you're looking for something luxurious to mark a special occasion (or just treating yourself for kicks), gyokuro is what you're looking for. This precious deep-green tea yields a rich, sweet, and umami brew of unmatched intensity. And like Champagne, it's great to drink all year long.
What is gyokuro?
Just like our sencha, we only select young, tender spring tea leaves grown in the Kyoto region for our gyokuro blends. The two styles of tea are grown more or less the same way, with two key differences. The soil used for planting gyokuro is especially rich and nourishing, which encourages the tea bush to produce extra high levels of theanine and amino acids—the compounds responsible for gyokuro's umami character. Then, about three weeks ahead of plucking, farmers hoist giant straw or nylon tarps over the tea bushes, shading them from direct sunlight. Suddenly starved for energy, the plants go into overdrive, producing extra chlorophyll to soak up the remaining light. The absence of sunlight also prevents the plant's abundant theanine from converting into astringent catechins, as it would with sencha bushes. The result? Intensely umami tea with virtually no bitterness or astringency, plus a lush green hue.
If this shading sounds similar to what you've heard about matcha, that's because both teas are grown and harvested the same way. But where matcha leaves are de-veined and ground into powder, gyokuro leaves are left whole, and in the cup, the two teas taste totally distinct. Gyokuro is renowned for its heady fragrance and thick, lipsmacking texture. As soon as you taste it, you know you're drinking the good stuff.
How do I brew it?
Traditionally, gyokuro is steeped with a high proportion of leaves at a cooler temperature for a longer time, to extract a rich, concentrated brew with heavy sweetness. For a small 3 ounce (80ml) teapot, use 2 tablespoons (about 10 grams) of leaves, and steep with 140°F (60°C) water for 90 seconds. No worries if you don't have a thermometer; you can cool your water down to the right temperature by transferring it between three teacups, like in the graphic above. This is the ideal temperature to draw out the tea's sweet and umami qualities while minimizing bitterness.
Standard Gyokuro Brew
Makes one pot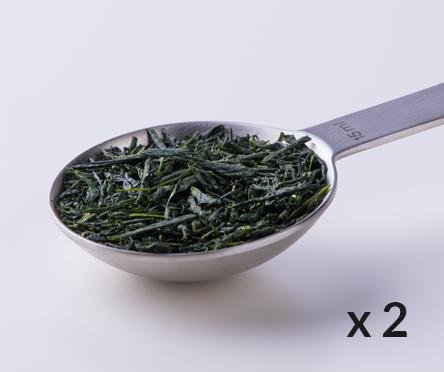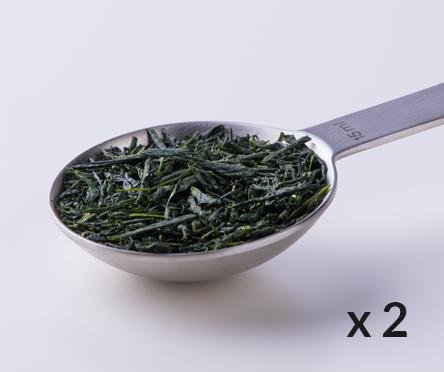 Standard Gyokuro Brew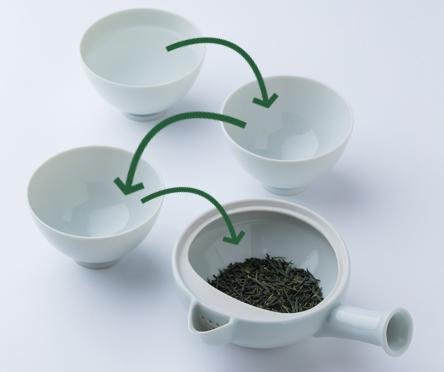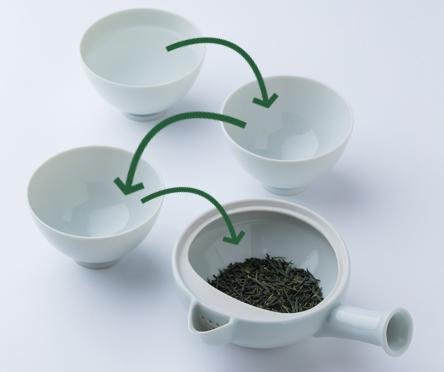 Standard Gyokuro Brew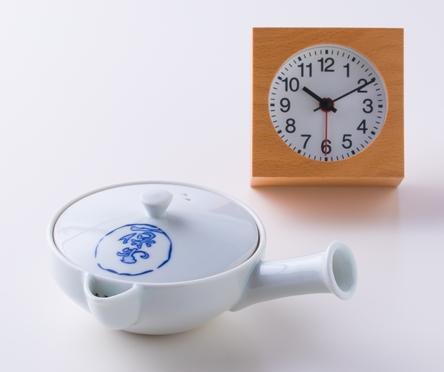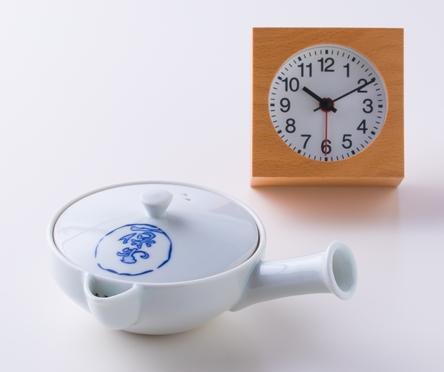 Standard Gyokuro Brew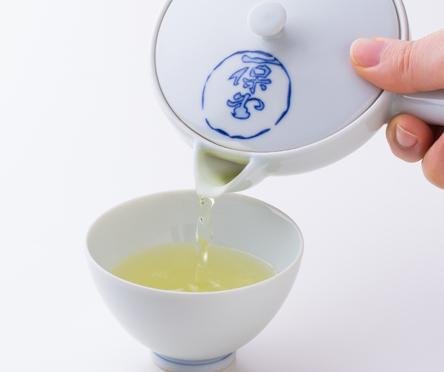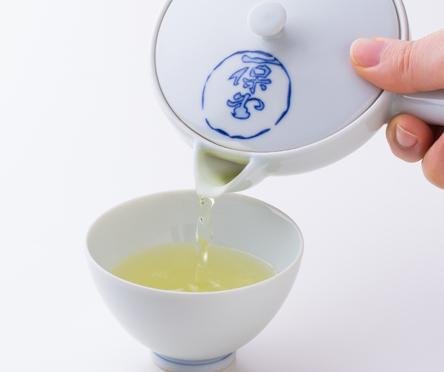 Standard Gyokuro Brew
Or go iced: Gyokuro is a wonderful tea to drink iced, and only takes 15 minutes to brew. See our video for the full recipe!
And don't toss the leaves: Since gyokuro leaves are so potent, you can re-steep them three or four times before they lose their sweetness. And once the leaves are spent, give them a common Japanese treatment: Toss with a couple drops of soy sauce, mirin, and sesame oil, then top with toasted sesame seeds. Serve over rice or stirred into eggs for a super-green tea snack.
Cold Brew Gyokuro
Makes one pot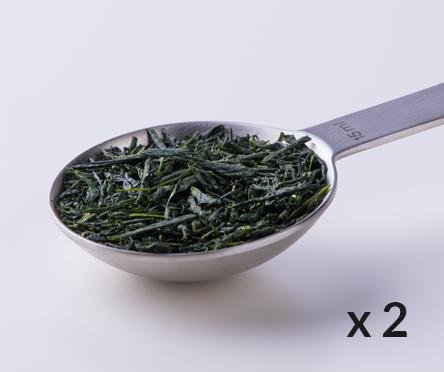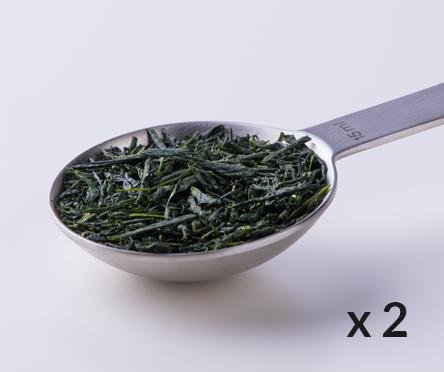 Cold Brew Gyokuro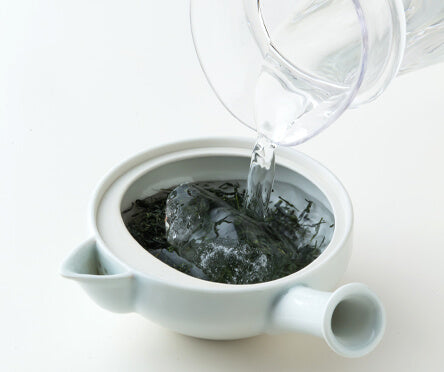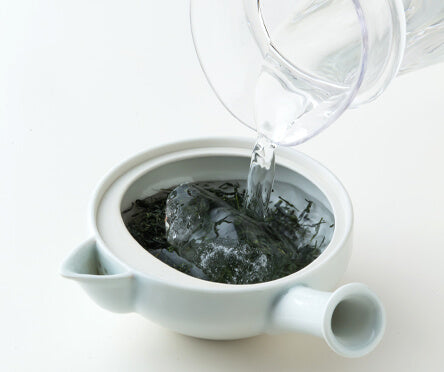 Cold Brew Gyokuro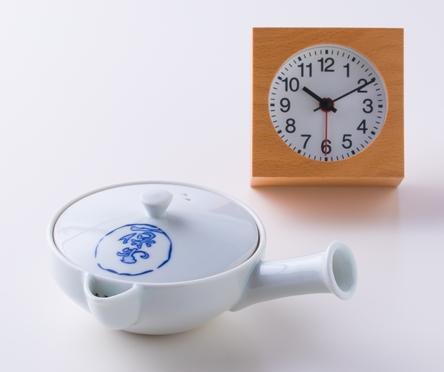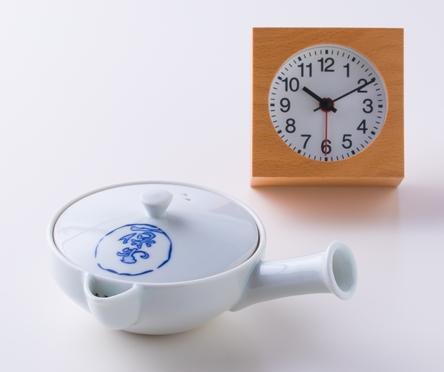 Cold Brew Gyokuro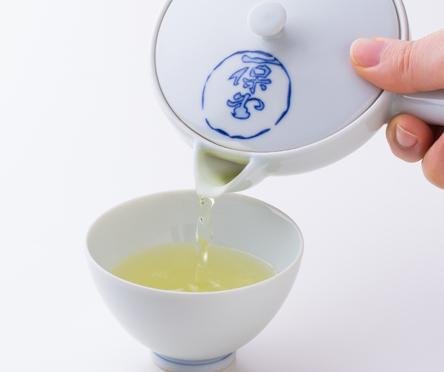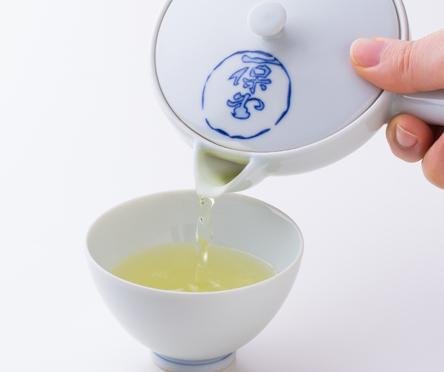 Cold Brew Gyokuro
Choose your style
Every year, Ippodo's master blenders release several styles of gyokuro, each with its own unique character.