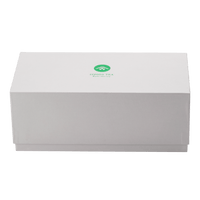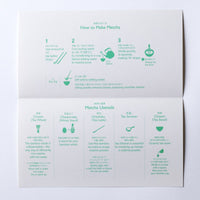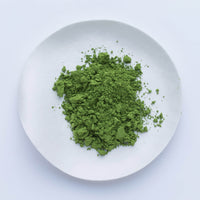 Essential Matcha Kit
Ippodo's selection of tools for making delicious matcha. Contains our original matcha bowl.
Shelf life
Consume quickly

The best before date is 180 days (matcha) from when it is freshly packaged in Japan. For the best experience, consume within around one month of opening.
Serving size
Usucha: 2 g (1 tsp.)
Koicha: 4 g (2 tsp.)
On your next day off, take a moment to prepare a bowl of matcha. Measure a portion of powder, and marvel at its brilliant green color. As you start to whisk, feel the texture of the whisk's bamboo handle, and listen to the sounds of its tines swishing through the tea. Then, notice matcha's honey-like fragrance filling the room. Take a sip, and feel its richness blossom throughout your palate. Finally, sit in the moment, and observe how refreshed and relaxed you feel.
Experiencing fulfilling moments like these is possible if you have well-designed tools. This is why we put together this set, to provide the basics for enjoying matcha at its fullest. Just add your favorite mug or matcha bowl.
We carefully selected each item in this kit as an essential for making delicious matcha, and we even rely on each of these tools ourselves at our Kyoto and Tokyo tearooms, using them to prepare many bowls of matcha every day.
Packaged in a beautiful box, this kit is also one of our top gift recommendations.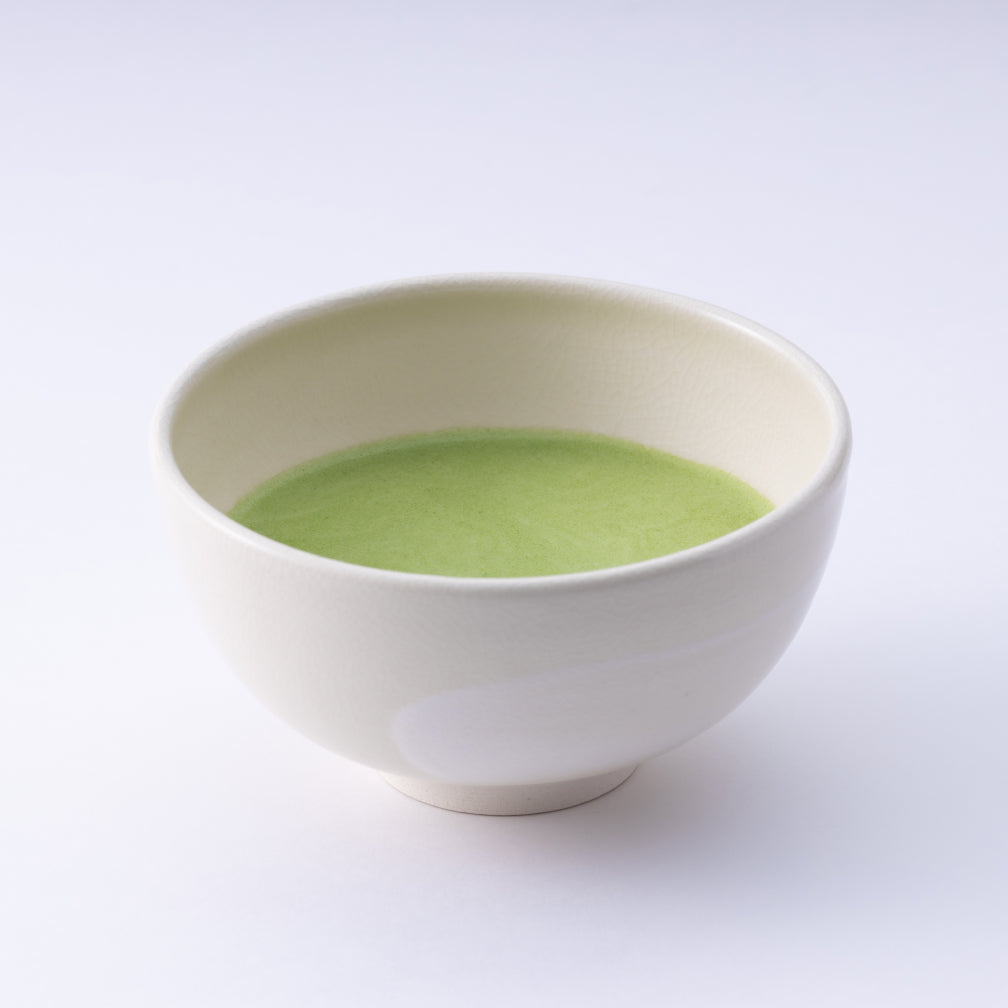 Matcha Bowl - Cream
We designed this bowl to highlight matcha's beautiful color and emphasize its taste, texture, and fragrance. It has a wide and deep shape, which makes it simple to whisk matcha without spilling.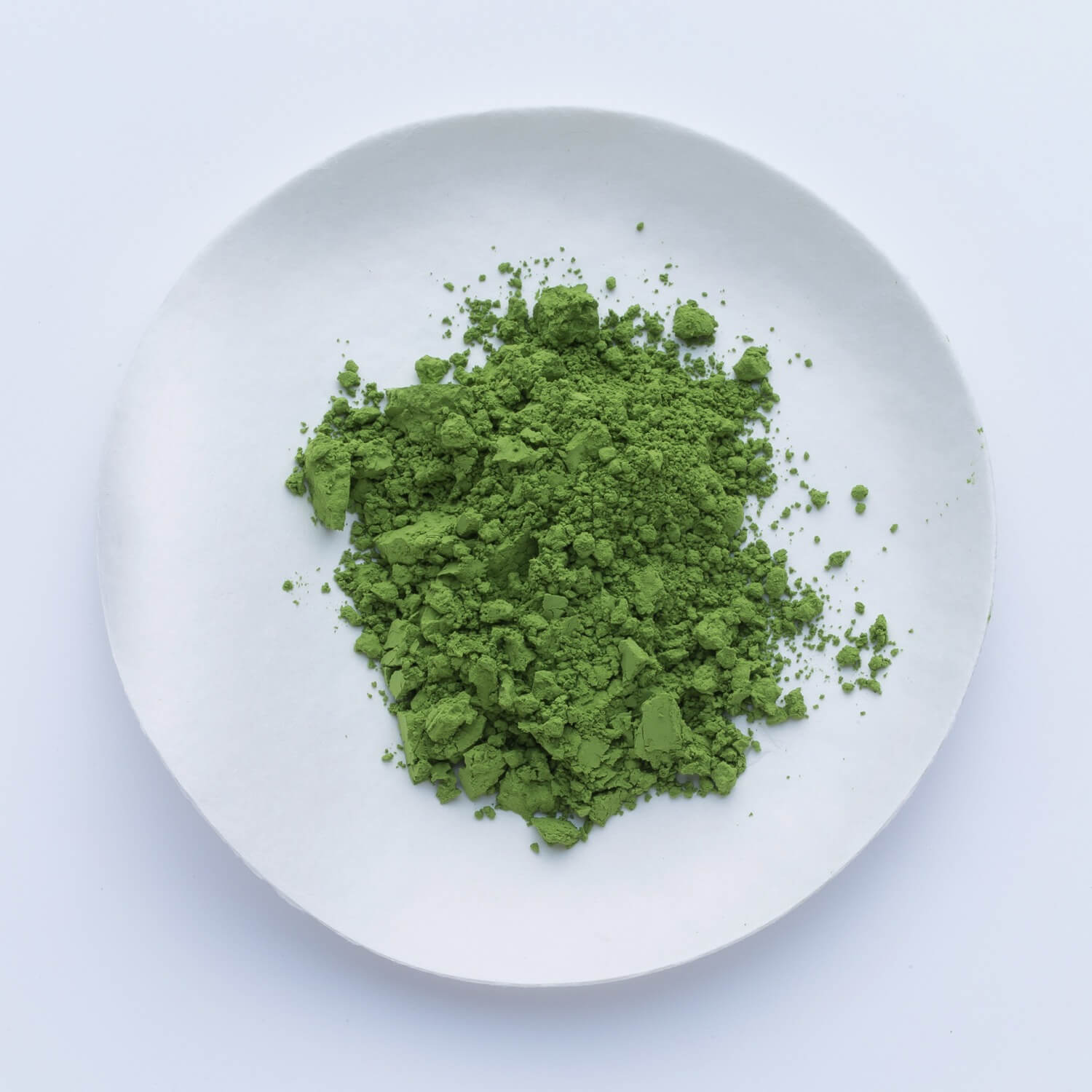 Horai
The included matcha blend Horai is our top recommendation for those new to Ippodo. Its character is rich and smooth.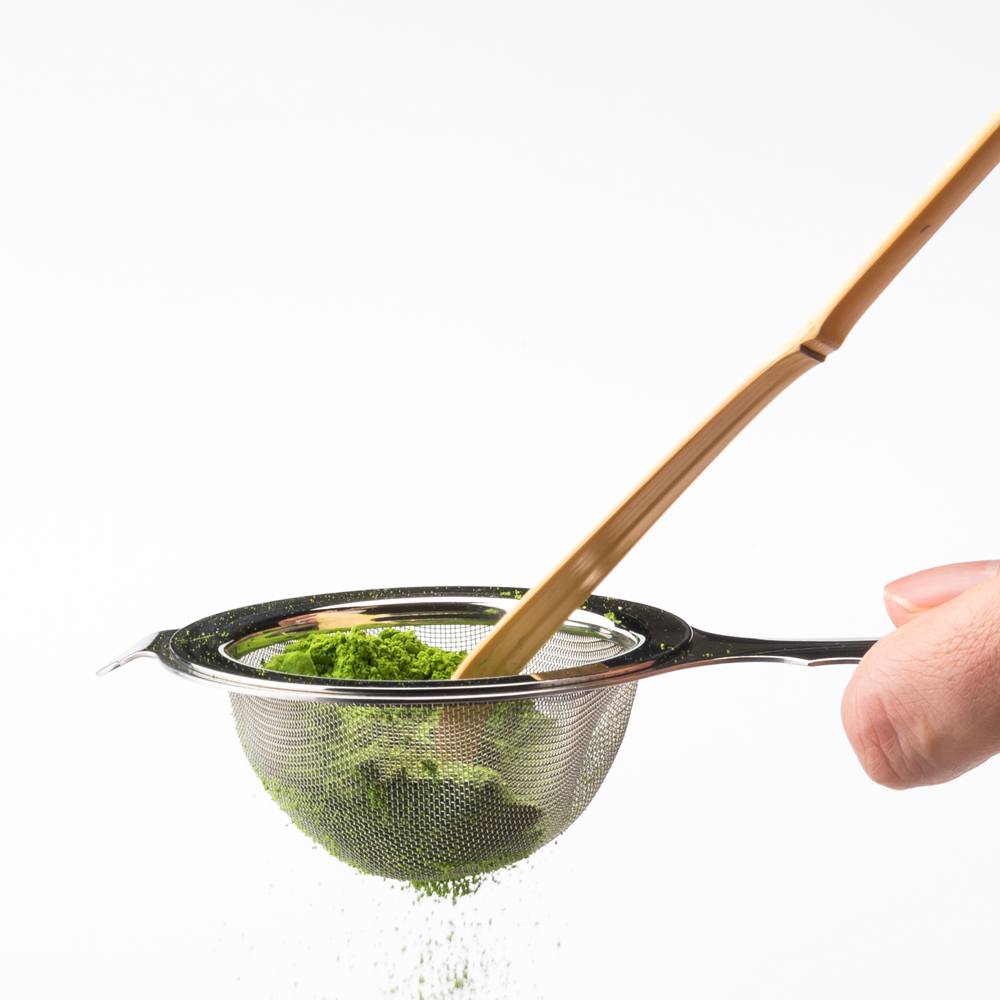 Tea strainer and Chashaku
Enhance your experience by pressing matcha powder through this strainer before whisking. This removes any clumps and improve the matcha's texture.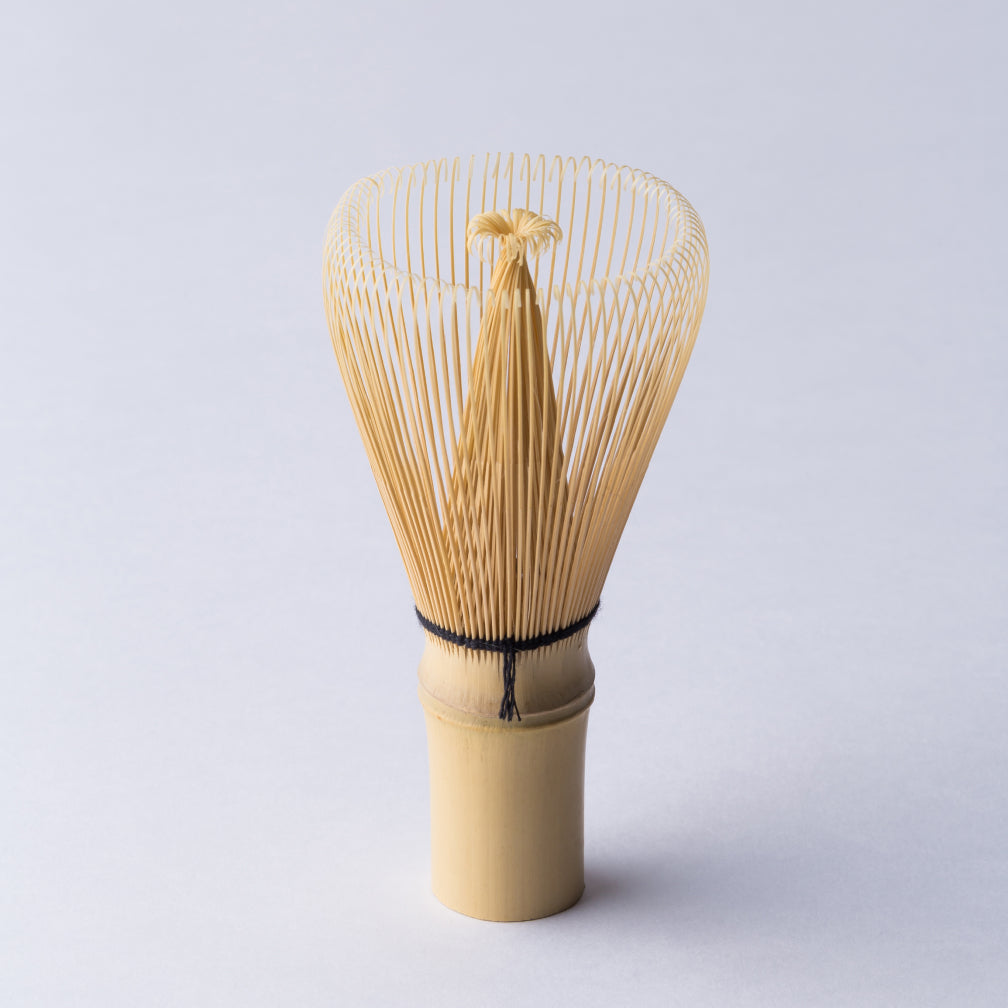 Chasen (Bamboo Whisk)
Enjoy the beautiful fragrance that rises from the bowl when whisking matcha with a chasen bamboo whisk.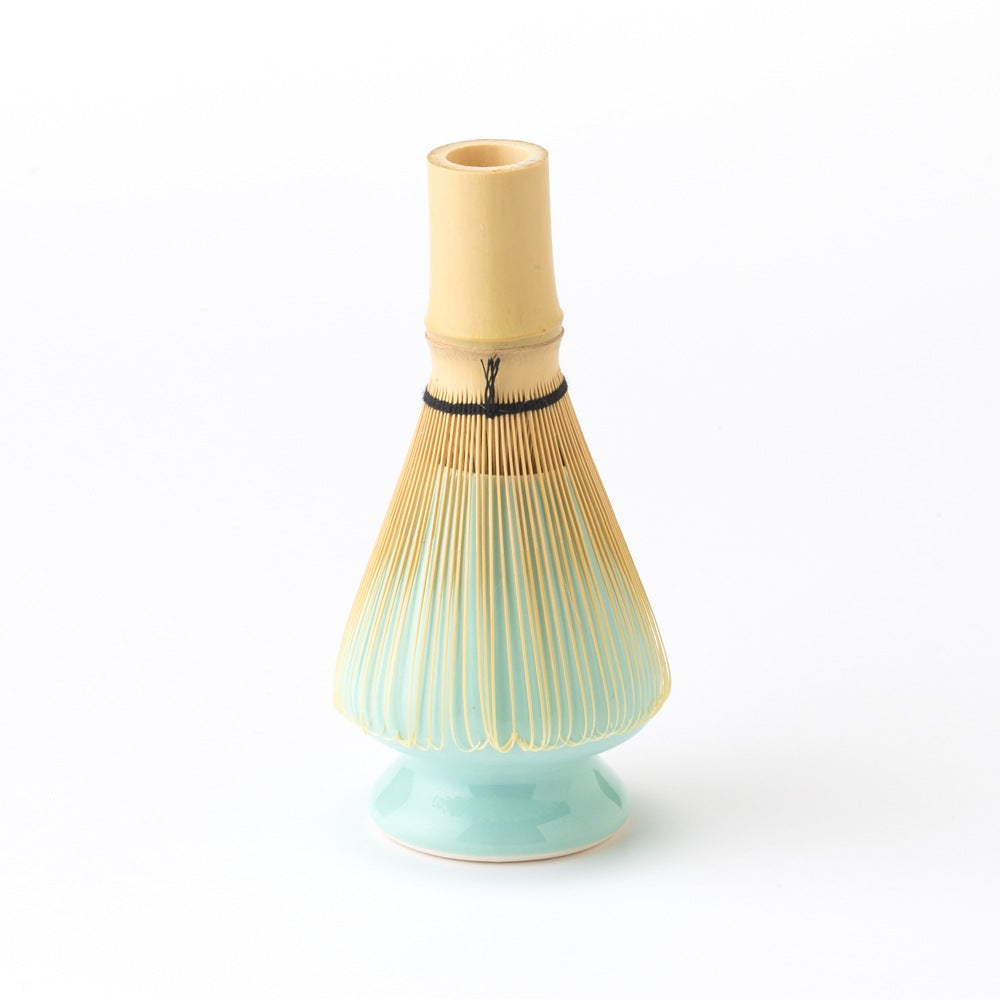 Whisk Stand
After using the chasen, rinse it with water, and store it to dry on the chasen stand.
Instructions
Customer Reviews
4.98 out of 5 based on 50 reviews
---
Absolutely stunning
I'm new to matcha and the essential set had everything I needed. From the box to the directions to the beautiful handmade tools, this set is breathtaking and something to be treasured. I can't wait to make matcha part of my every day with this gorgeous set.
---
Best Matcha & Accessories around!
I'm obsessed. It is all so cute and works so well. The quality is really great, and I am confident the tools will hold up through many rounds of making matcha.
---
Beautiful Matcha Kit
And such a high quality! The matcha bowl look simple yet so elegant to hold. The warm cream color makes the matcha even look creamier! Love sipping from this bowl. And the bamboo whisk is excellent craftsmanship even if made in S.Korea; lightweight and sleek from handle to prongs and the flexibility makes it so durable and makes beautiful FOAM! The sifter has a nice design and some weight to it—definitely such a high quality stainless steel. Now the HORAI matcha has pleasant aroma and is very smooth tasting tea with slight vegetal notes that turns into pleasantly sweet and nutty flavor! Quite a complex matcha for me but my palate is still longing for Ummon🙊🍵
---
---
Best Quality Matcha Set!!
I spent hours searching the internet for the best, most authentic, Japanese-owned matcha company and this is definitely it!! The kit comes with everything you need to make a great cup of matcha. LOVE this company!!
---
So good
Got it as a gift for my girlfriend who loves matcha and she is over the moon and loves it
---
Great for beginners
I'm new to matcha so I wanted all the essentials. Love the tea that came with this kit. Everything is so beautiful and great quality
---
A high quality matcha kit
This is a beautiful matcha set made with high quality craftsmanship and attention to detail. The matcha itself is perfect, fresh, smooth and refreshing, without any bitterness. Hightly recommended.
---
Beautifully curated matcha set
This matcha set is perfect for anyone trying to perfect a daily matcha! The quality of the tea as well as the essentials are apparent and I will definitely be repurchasing the tea!
---
Turned me into a customer for life!
I'm in love with this matcha set, and with this company. I had an issue with the delivery arriving damaged, and the bowl was broken, which was so sad, but the company handled it right away and sent me new items. The matcha in the starter kit is so smooth. It's definitely the best matcha I've ever had. I also got a more medium bodied one that I haven't tried yet, but I'm sure I'll love it. I don't think I'll ever buy matcha from anywhere else. The only "critique" I have is that I wish the ceramic bowl had a pouring spout, because I tend to spill...but I don't know if it's more traditional maybe to not have a spout? In any case, if you've been drinking matcha from whole foods or from starbucks and want a totally different experience, you can't go wrong with this!
Show more